Tidal Blossoms [cancelled]
Q&A + Desktop Backgrounds Available Now!
---
Desktop Backgrounds Available Now!
Tomorrow marks one week since the Tidal Blossoms Demo was released on itch.io! We're excited to share some free bonus content, and answer questions regarding the demo.
So, let's begin…
Did you know that the Tidal Blossoms Demo includes 4 beautifully illustrated CG's? Today we're releasing them in desktop background bundles for FREE!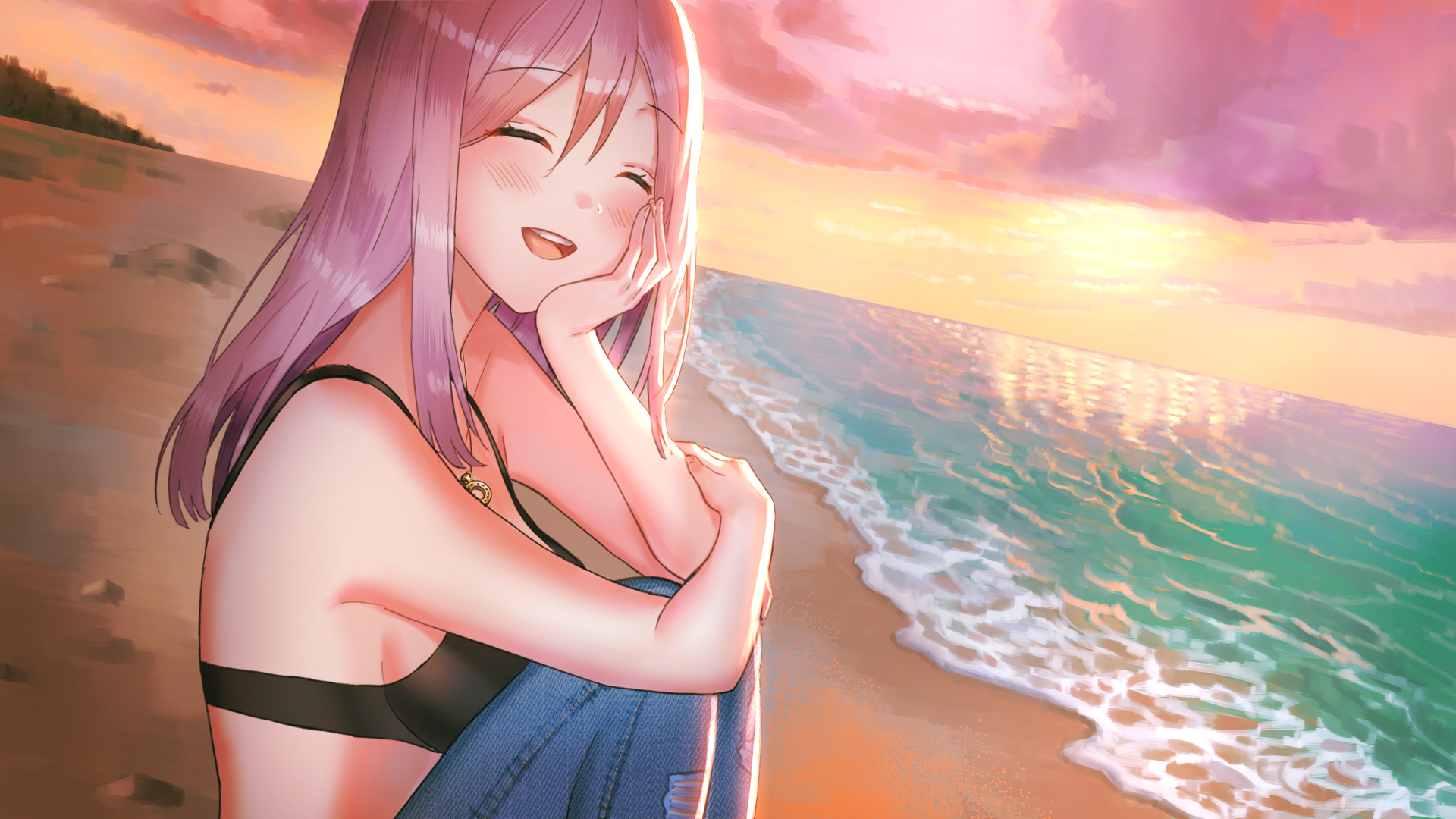 What do they include?
2160 Pack: Damon's CG, Mia's CG, and Heroines CG.
1080 Pack: Ivy's CG (2 variants), Damon's CG, Mia's CG, and Heroines CG.
Demo Notes:
We've gotten plenty of feedback since our demo launch, and we wanted to clarify some points that have been brought up.
I can't run the game in full-screen mode, what's going on?
The demo runs in 720p max. At release, the game will be available in HD.
During the intro, why is Mom's text message repeated in the dialogue after I read it?
This is to allow players who use assistive self-voicing to also understand the text from Mom. Use the "V" key to enable this assistive feature.
The cellphone is always on my screen, when will it go away?
Although it's not very useful in the demo, Damon's cellphone will play an important role in the final product. You will be able to send and receive text messages more often! It may be scaled down in size to make it less obtrusive on screen.
Why is there no voice acting?
Voice acting was considered for this demo, but unfortunately not possible.
Voice-over is one of the final steps during the production process and hiring voice-over artists this early in development would be premature. There will undoubtedly be rewrites and story-revisions as we continue this project, and those voice-over lines would potentially be discarded.
When is the release date?
We cannot share a concrete timeline at this point, as it is highly dependent on funding. Please consider donating to our project through itch.io!
Having issues running Tidal Blossoms? Want to send in general feedback? Contact us through itch.io OR visit our Twitter page @TidalBlossoms
That's all for now! Have a fantastic day.
-Sam

Files
2160p Desktop Backgrounds.zip
24 MB
Jan 30, 2020
1080p Desktop Backgrounds.zip
11 MB
Jan 30, 2020
Get Tidal Blossoms [cancelled]
Comments
Log in with itch.io to leave a comment.
Cool, look forward to seeing future installments
Thanks so much for the comment and leaving our game a rating! :) it means a lot.